Nominating Committee Announces Slate of New Directors
May 19, 2021 | Posted By: splashme@splashomnimedia.com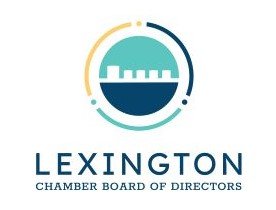 The Lexington Chamber's Board of Directors is pleased to announce the proposed candidates for the Chamber's 2021-2022 Board of Directors.
As authorized in the Chamber's Bylaws, a Nominating Committee was formed. The Chamber announced that nominations were open and solicited interested candidates for Board member positions. The Nominating Committee met to review the candidates' qualifications and was especially pleased with the response from Chamber shareholders who wished to become more active in our organization. Each candidate was contacted and expressed their interest in serving a three-year term on the Board. Congratulations to the proposed candidates:
Alex Huggins, First Community Bank
Eli Lykes, Palmetto Café & Defender Firearms & Training
Shirley Towne, BNI of the Midlands & 24/7 Total Protection, Authorized ADT Dealer
Additionally, the Nominating Committee has recommended Royce Shannon of Dominion Energy to serve as the 2021 – 2022 Board Secretary.
An official ballot will be sent to all shareholders to formally elect the new directors in June.
Please contact Chamber President & CEO Angelle LaBorde at angelle@lexingtonsc.org or (803) 359-6113 ext. 105 should you have any questions or concerns regarding the Chamber's nominations process.